About Gavin Duffy & Associates
For the past 25 years, Gavin Duffy and Associates have worked with some of Ireland's most influential leaders and senior management teams offering bespoke thought leadership development and communications training.
Our broad knowledge and expertise in business, entrepreneurship, communication and development ensure you will get the very best result for your senior management team.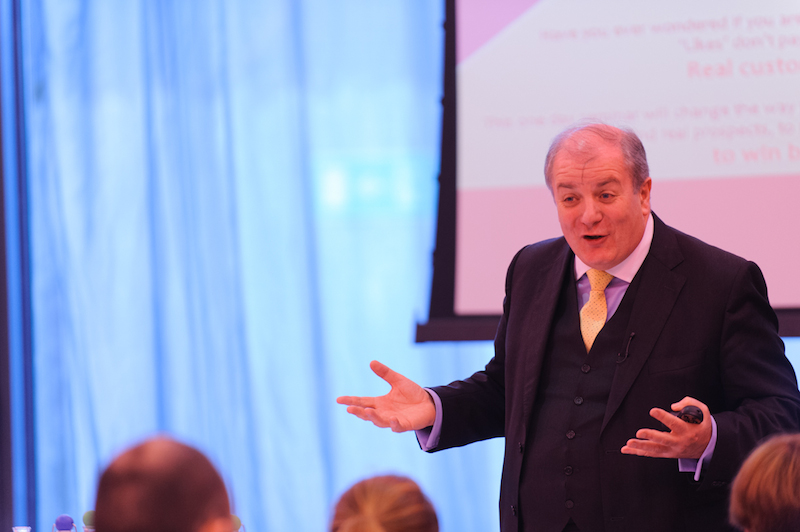 Gavin Duffy - Chairman
Communications expert, Gavin Duffy, has spent the past 25 years delivering consultancy, communications and leadership development training to CEO's, Managing Directors and senior executive teams in some of the world's top companies.
As one of Ireland' top entrepreneurs, Gavin is publicly known for his work with entrepreneurs on all eight series of RTE's Dragons' Den. Gavin's career in the media started at age seventeen when he founded local radio station, LMFM, in County Louth. He was the presenter of the first RTE television business programme, Marketplace, and two years before that in 1985 was one of the first broadcasters on Morning Ireland on RTE Radio One.
Gavin is passionate about leadership development and enjoys working closely with senior management teams to achieve massive success.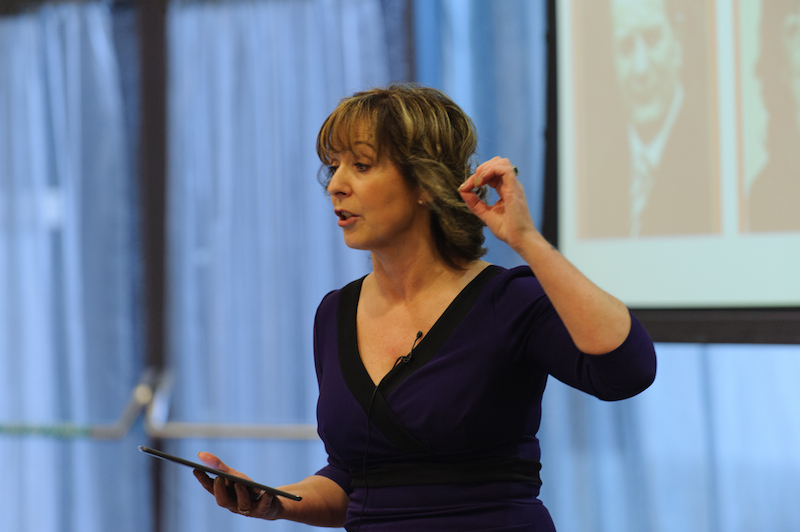 Orlaith Carmody - Managing Director
Serial entrepreneur and communications expert, Orlaith Carmody is the Managing Director of Gavin Duffy & Associates. For the past 25 years, Orlaith has facilitated, coached and advised some of Irelands leading businessmen and women, offering her unique expertise in business development and communication skills.
Orlaith began her career as a broadcast journalist with RTE before becoming a serial entrepreneur and director of several SME's. Orlaith continued her role as a television and radio contributor and regularly appears on local and national media.
Diversity and inclusion within the workplace are two areas which Orlaith is incredibly passionate about and during the past year, Orlaith has developed a programme offering diversity and inclusion training to senior management and their teams.
Orlaith is an advocate for women in business and female entrepreneurs and regularly acts as a keynote speaker at events supporting women in the workplace.
Orlaith recently published her first book, the hugely successful, Perform as a Leader, which offers practical advice on successful leadership achieved through effective communication, negotiating and self-belief.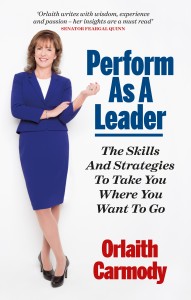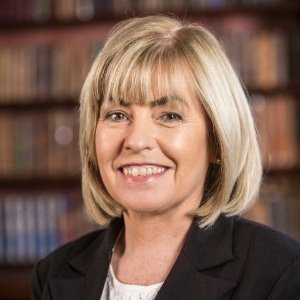 Grainne Lynn, Office Manager
Grainne Lynn is the Office Manager at Gavin Duffy & Associates. Grainne has had a long career in planning and administration processes to support the customer and the organisation in both the SME and Corporate sectors. She has also worked extensively in the training industry, focusing on processes, roll-out and certification, and in PR and Event Management.
She manages the Gavin Duffy & Associates office operations and plays a key role in organising training events and seminars, diary management and liaising with clients.  She holds a BBS from Trinity College, Dublin.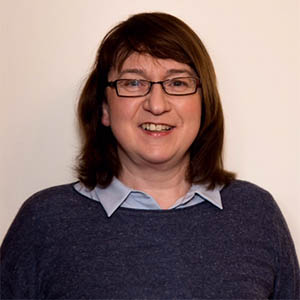 Geraldine Callaghan, Accounts Manager
Geraldine Callaghan, is the Accounts Manager at Gavin Duffy & Associates.
A BBS graduate from U.L and an ACCA accountant with over 20 years' experience, Geraldine maintains all company and client accounts and records with precision and accuracy, employing best practice at all times.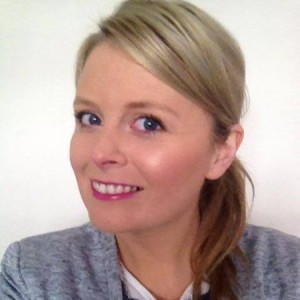 Jayann Maher, Marketing & Business Development Manager
Jayann Maher recently joined Gavin Duffy & Associates as Marketing and Business Development Manager.
Jayann previously worked as a researcher/reporter and producer for local radio station, LMFM. Jayann also spent a number of years as Development Manager for Irish charity, The Hope Foundation. Jayann holds a B.A. in Communications from DCU and a Post Graduate Diploma in Marketing and PR from the European Institute of Communications.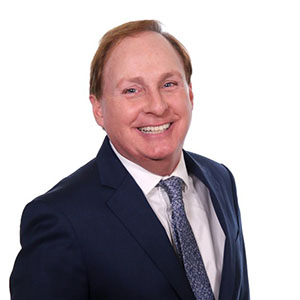 Paul Boross, The Pitch Doctor
Paul's 25 years of experience in helping high profile business and media professionals to create and deliver winning business pitches has earned him the title 'The Pitch Doctor'.
Paul is a motivational psychologist and NLP specialist who has also presented and appeared on TV series such as Speed Up Slow Down, School of Hard Knocks, Wannabe and The Politics Show.
Paul regularly delivers keynote, lectures and training all over the world for companies such as Google, BBC, Financial Times, Barclays, MTV and many Fortune 500 companies
Paul has three bestselling books, The Pitching Bible recently hit the number one spot on Amazon and continues to receive outstanding reviews.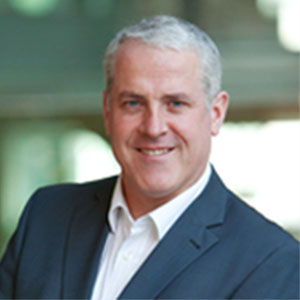 Conor Carmody
Conor Carmody is a Business Leader and Trainer with over 20 years' experience in Ireland and overseas. Conor has broad commercial experience across Retail and Telecoms.
He was responsible for the development of the commercial strategy for the successful launch of Meteor Mobile Communications in 2001.
Following the sale of that business, Conor was responsible for the development and launch of the eMobile brand for Eircom in 2010.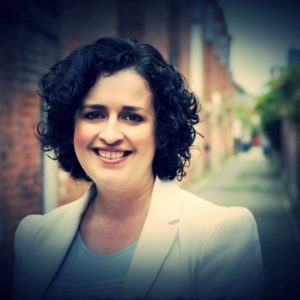 Olwen Dawe, Policy Analyst and Consultant
Olwen Dawe is a Policy Analyst and Consultant, with a specific interest in gender equality and diversity, policy and advocacy.
With a professional background spanning public and private sector roles in strategic management, Olwen advises organisations on the creation and implementation of policies and strategies that support and nurture diversity – she is also adept at formulating advocacy strategies.
A graduate of NCI (formerly the National College of Industrial Relations), Olwen holds a BBS (Hons) in Industrial Relations and has continued professional study in Management (IMI) – she also holds a Postgraduate Diploma in Economic Science (Public Policy Analysis) from the Whitaker School of Government and Management (IPA).
Olwen has recently worked with the Department of Justice and Equality on the development of their 'Recognising and Challenging our Unconscious Bias' programme and employer toolkit – and is currently involved in the creation of a gender equality and diversity strategy at Ireland's National Theatre, the Abbey Theatre.
In completing Masters study, Olwen has just submitted her thesis, which focuses on the effectiveness of advocacy groups in public policy decision-making, with a specific focus on gender equality and LGBT rights, through the prism of the #WakingTheFeminists and Marriage Equality movements.
A passionate advocate for both gender equality and the role of arts in society, Olwen is a Board member of the National Women's Council of Ireland (NWCI) and CoisCéim Dance Theatre, the inaugural Chair of Network Ireland's Advisory Council (she was the organisation's National President in 2015) and Chair of the Policy Research Committee of the National Campaign for the Arts (NCFA). Olwen has recently joined the Advisory Panel of herstory – a cultural movement illuminating the stories of contemporary and historical women through a series of academic and artistic programmes.
Olwen has recently joined the Advisory Panel of herstory – a cultural movement illuminating the stories of contemporary and historical women through a series of academic and artistic programmes.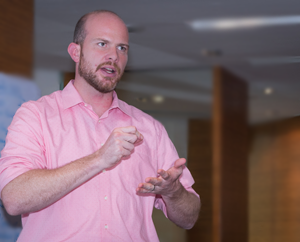 Patrick Brady
Patrick Brady is the founder of 42Walls, a learning company that coaches and promotes speakers, facilitators and coaches.
Patrick has been coaching public speaking and leadership since 1999 when he toured with the international musical group, Up with People. After three years on the road performing on stage, Patrick found exceptional similarities between what it takes to put on a world-class musical and captivating an audience as a speaker. It is this experience that Patrick translates into his business and coaching.
From 2005 until 2016, Patrick worked with the Entrepreneurs' Organization, EO, a global non-profit association that engages leading entrepreneurs to learn and grow though a peer-to-peer network, connections to experts and providing once-in-a-lifetime experiences. At EO, Patrick worked with a high-profile network of more than 12,000 successful entrepreneurs in the areas of leadership and learning.
In engaging with this influential community of entrepreneurs, he also gained experience working with an incredible circle of speakers like Professor Muhammad Yunus, Reid Hoffman, Warren Rustand and Rich Mulholland.
In 2017, Patrick launched his company, 42Walls. His uniquely equipped community of speakers, facilitators and coaches all have a significant amount of experiences that they would like to impart on the world.
In addition to promoting these talented individuals, he also has learned a great deal in how to prepare for specific audiences, cater content and deliver impactful messages. He now spends his energy helping others do the same.
Clients we have worked with