About Gavin Duffy & Associates
For the past 25 years, Gavin Duffy and Associates has worked with Ireland's most influential leaders and senior management teams offering strategy, bespoke leadership development, and communications training. In recent times, we have consulted in the US, UAE, Australia and Asia.
We believe that our expertise in business, entrepreneurship, communications and people development guarantees results,every time.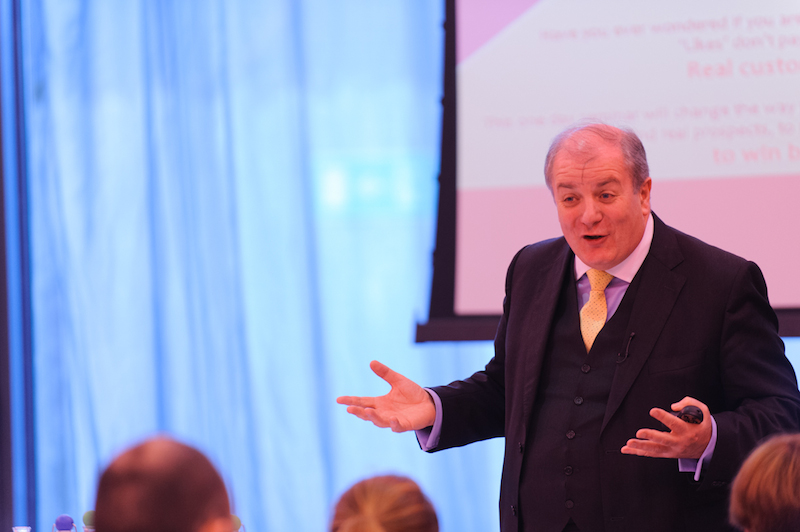 Gavin Duffy - Chairman
Communications expert, Gavin Duffy, has spent the past 25 years delivering consultancy, communications and leadership development training to CEOs, Managing Directors and senior executive teams in some of the world's leading companies.
As one of Ireland' top entrepreneurs, Gavin is publicly known for his work with entrepreneurs on all eight series of RTE's Dragons' Den. His early career in the media included presenting the first RTE television business programme, Marketplace; broadcasting on Morning Ireland on RTE Radio One, and founding regional radio station LMFM.
Gavin is passionate about leadership development and enjoys working closely with senior management teams to achieve success.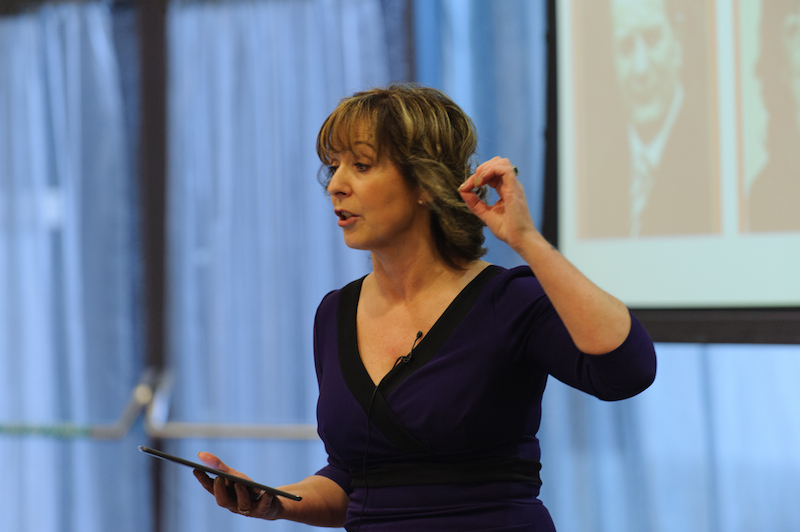 Orlaith Carmody - Managing Director
Orlaith Carmody is the author of Perform As A Leader (Ballpoint Press 2015). A highly skilled corporate trainer, leadership consultant and strategy coach, she is in demand as a keynote speaker, conference chair and seminar leader. Over the years she has worked with some of Ireland's most influential business people, networks and political groups, and has presented at conferences in the USA, UAE, Canada and all over Europe.
Following an early career as a broadcast journalist with RTÉ, Orlaith became a serial entrepreneur, and is a director of a number of SMEs in media, recruitment, production and education. She served on the board of RTÉ from 2010 to 2015, and was President of the Irish Chapter of EO, the Entrepreneurs' Organisation 2014/2015 .
Orlaith holds an MA from Dublin City University (D.C.U.), is a Fellow of the Irish Institute of Training and Development (IITD), and is a Certified Management Consultant (CMC).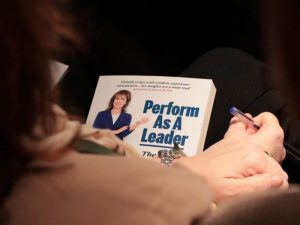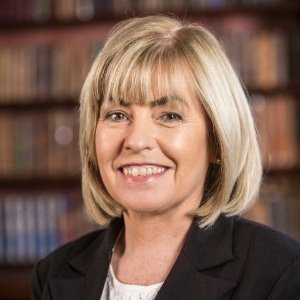 Grainne Lynn, Office Manager
Grainne has had a long career in planning and administration processes, to support the customer and the organisation in both the SME and Corporate sectors. She has also worked extensively in the training industry, focusing on processes, roll-out and certification; and in PR and Event Management.
She manages the Gavin Duffy & Associates office and plays a key role in organising training events and seminars, diary management and liaising with clients.  She holds a BBS from Trinity College, Dublin.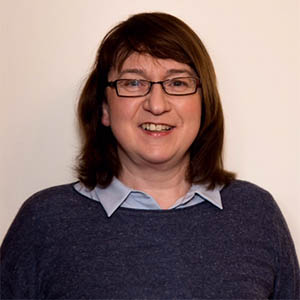 Geraldine Callaghan, Accounts Manager
A BBS graduate from U.L,  and an ACCA accountant, Geraldine Callaghan handles all accounts, books and records at Gavin Duffy and Associates. With over 20 years experience, she looks after all accounts queries, debtors and creditors, with great efficiency,  and maintains all company and client records with precision and accuracy.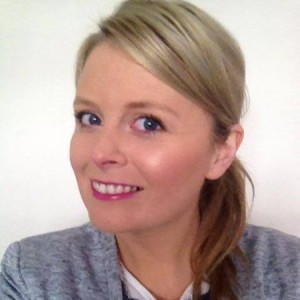 Jayann Maher, Marketing & Business Development Manager
Jayann Maher is a Marketing, Sales and Business Development professional with a wide experience in media and social entrepreneurship. Prior to joining Gavin Duffy and Associates, she spent a number of years as Development Manager for Irish charity, The Hope Foundation, where she substantially expanded their donor base.  Previously she worked as a Researcher/Producer with LMFM radio. Jayann holds a B.A. in Communications from DCU and a Post Graduate Diploma in Marketing and PR from the European Institute of Communications.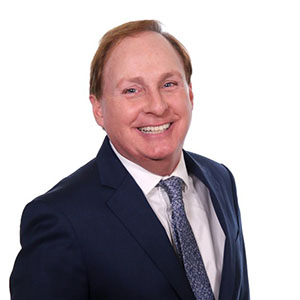 Paul Boross, The Pitch Doctor. London, UK
Paul's 25 years of experience in helping high profile business and media professionals to create and deliver winning business pitches has earned him the title 'The Pitch Doctor'.
A motivational psychologist and NLP specialist, he has presented and appeared on TV series such as Speed Up Slow Down, School of Hard Knocks, Wannabe and The Politics Show.
Paul regularly delivers keynote, lectures and training all over the world for companies such as Google, BBC, Financial Times, Barclays, MTV and many Fortune 500 companies. He has three bestselling books, one of which,  The Pitching Bible, recently hit the number one spot on Amazon and continues to receive outstanding reviews.
Paul is a valued friend and partner to Gavin Duffy and Associates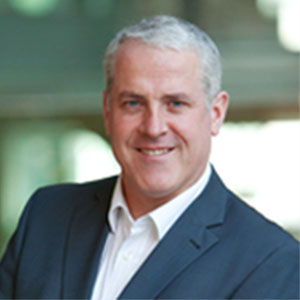 Conor Carmody, Business Development, Sales
Conor Carmody is a Business Leader and Trainer with over 20 years' experience in Ireland and overseas. He has broad commercial experience across Retail and Telecoms.
Conor was responsible for the development of the commercial strategy for the successful launch of Meteor Mobile Communications. Following the sale of that business, Conor was responsible for the development and launch of the eMobile brand for Eircom in 2010.
Conor's specialism is developing and implementing business strategies, and mentoring, developing and motivating teams to produce clear, focused results. 
Conor has collaborated with Gavin Duffy and Associates on many projects over the years.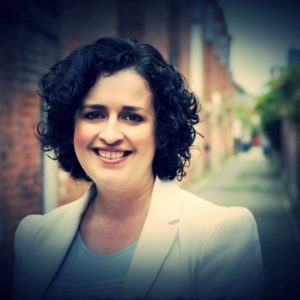 Olwen Dawe, Policy Analyst and Consultant
With a professional background spanning public and private sector roles in strategic management, Olwen advises organisations on the creation and implementation of policies and strategies that support and nurture diversity. She is also adept at formulating advocacy strategies.
A graduate of NCI (formerly the National College of Industrial Relations), Olwen holds a BBS (Hons) in Industrial Relations and has continued professional study in Management (IMI) She also holds a Postgraduate Diploma in Economic Science (Public Policy Analysis) from the Whitaker School of Government and Management (IPA).
Olwen has recently worked with the Department of Justice and Equality on the development of their 'Recognising and Challenging our Unconscious Bias' programme and employer toolkit – and is currently involved in the creation of a gender equality and diversity strategy at Ireland's National Theatre, the Abbey Theatre.
Olwen is a Board member of the National Women's Council of Ireland (NWCI) and CoisCéim Dance Theatre, the inaugural Chair of Network Ireland's Advisory Council, and Chair of the Policy Research Committee of the National Campaign for the Arts (NCFA). 
Olwen has been a valued partner to Gavin Duffy and Associates over a number of years, particularly on our female development and diversity and inclusion projects.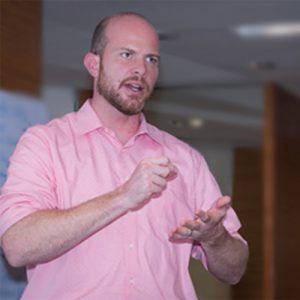 Patrick Brady. Leadership and Learning. Brussels, Belgium
Patrick Brady is the founder of 42Walls, a learning company that coaches and promotes speakers, facilitators and coaches.
Patrick has been coaching public speaking and leadership since 1999 when he toured with the international musical group, Up with People. 
From 2005 until 2016, Patrick worked with the Entrepreneurs' Organization, EO, a global non-profit association which engages leading entrepreneurs to learn and grow. At EO, Patrick worked with a high-profile network of more than 12,000 successful entrepreneurs in the areas of leadership and learning.
His uniquely equipped community of speakers, facilitators and coaches all have a significant amount of experiences to share. In addition to promoting these talented individuals, he also has learned a great deal in how to prepare for specific audiences, cater content and deliver impactful messages. He now spends his energy helping others do the same.
Patrick has collaborated with Gavin Duffy and Associates over a number of years, and will be partnering with us on some exciting new projects for Q4 2017 and into 2018.
John Moon. Writing for Business, London.
Jon Moon teaches clarity and impact in reports and talks. He has taught the IMF, the World Bank, the Home Office, the BBC, Barclays, Google, and many more. He also redoes client documents (e.g. KPIs, pitches, monthly packs, etc).
His signature dish is WiT (Words in Tables). It's his alternative to bullets. It saves time, sharpens thinking, and visually lifts your ideas from the page.
He is author of 'Clarity and Impact'.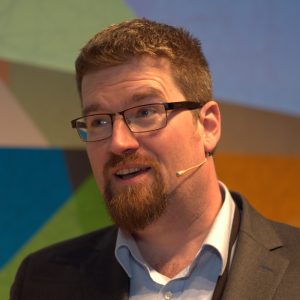 Stephen Short. Leadership Development
Stephen is the Managing Director of ETC Consult; Alpha College and Distributed Training.
Stephen is a self confessed tech and audio/visual marketing geek who spends far too much of his time learning about – and trying out – new digital marketing strategies and techniques.
Stephen is involved in different industries including psychometric selection and leadership development as well as international education and training; inward tourism in Ireland and more recently online and blended learning.
Stephen has delivered seminars and workshops; moderated panel discussions and acted as the MC for a range of international events on the topics of entrepreneurship; international communication; leadership; social media marketing; audio visual marketing and more.
Stephen is honoured to act on a number of advisory boards and as a mentor to emerging entrepreneurs in Ireland and internationally.
Clients we have worked with