Gavin's got his trainers on for the Calcutta Run!
What key traits make a great Leader?
The first episode of the new series of Dragons' Den aired last night on RTE1 and for the first time in the shows history, the Den was set alight with three female Dragons. New Female Dragon, Chanelle McCoy, of Chanelle Pharmaceuticals completed the lineup and dove straight in with the first investment of the series.
Joining Chanelle, Alizon Cowzer, Eleanor McEvoy and Barry O Sullivan in the Den is Gavin Duffy & Associates Chairman, Gavin Duffy. The longest serving Dragon, Gavin has been involved with the programme since the very beginning and has seen hundreds of pitches during his 8 year run. This year, Gavin says, the level of applicants was different from previous years. "We saw a lot of luxury items making a comeback this year for the first time since the recession, it definitely highlighted confidence in the market and in consumer spending".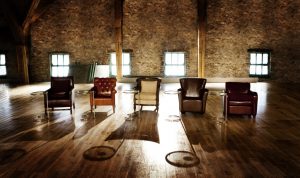 When asked about his feelings on sharing the Den with three strong minded and successful women, Gavin says it was something he was thrilled about. "I'm delighted that the team behind Dragons' Den pushed the boundaries this year and appointed three female Dragons. Women in corporate Ireland in 2017 are really climbing that corporate ladder and smashing the glass ceiling on their way to the top. Having a prime time programme like Dragons Den featuring successful women in business, can only add positively to the gender diversity debate and possibly encourage more female entrepreneurs and businesswomen to step forward and achieve their goals".
Dragons Den continues next Sunday at 9.30pm on RTÉ1.
Want more info from Gavin Duffy & Associates? Join our newsletter community for more news, tips and advice straight to your inbox!